ADDLO MONTESSORI TRAINING CENTER PRESENTS
MONTESSORI BASICS FOR THE PROFESSIONAL EDUCATOR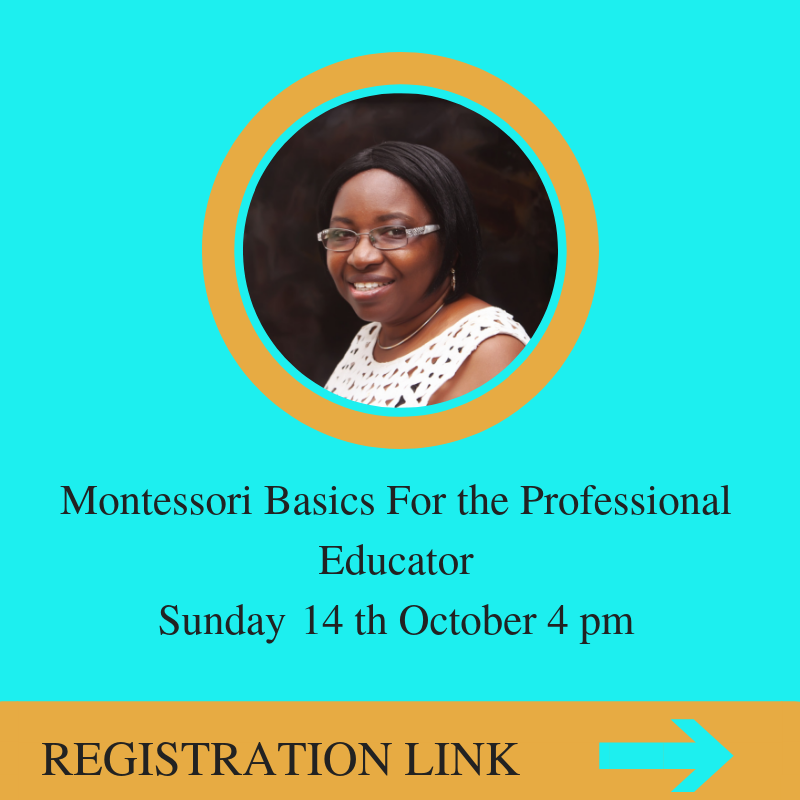 In this Free Webinar, You will learn about:
The Montessori Child

What a Montessori Teacher Does

What a Montessori School is 
I knew virtually nothing about Montessori until I came in contact with Addlo Montessori Training Center. Mrs Ayopeju  Falekulo took me step by step and made me understand the basic principles of Montessori methodology. This has been a great blessing to me, my family and my school.
Joining the  Addlo Montessori online training program was one of the  best decisions I took as a parent and educator. My understanding of the needs of the child and how best to work with children has been enhanced.
I recommend this training to parents, educators and school owners that want to give the children in their care the best educational experience
This September (2018) I started my school and I set up my classes not like the regular traditional ones but more like a Montessori classroom.
I recommend Addlo Montessori Training Center to anyone who wants to become a true Montessorian.
Addlo Montessori Training Center has really helped in my Montessori journey. I now know how to prepare the environment to facilitate the children's independence.